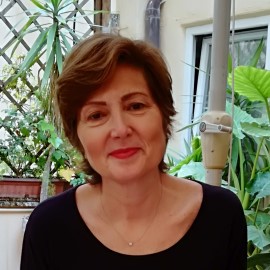 Of all this story of the pandemic what I will take with me, in the end? sure, the pain, the deaths, the debates, the daily bulletins, the press conferences ….. for me….. will be the slippers!
In my life, since I was a child, I have always worn shoes from the morning to complete my clothing, even if only in the house, until the evening and as the last thing to take off before putting on my pajamas to go to bed.
Never, ever have I given up, except for illness, walking around the house in shoes. I know, I'm not Nordic, but for me it has always been my hallmark, despite the fights with my mother who even demanded the dress from home.
Then COVID began and from there the focus on super hygiene, hence the need to take off even the shoes when entering the house.
With the first lockdown, division of labor: the husband fulfilled the basic needs of shopping and the dog during daylight hours while I only went out in the evening to walk the dog. Before going out, I had to put on my shoes and leave my slippers at the entrance, in front of the door.
I live in Rome, in a central area and the night landscape was surreal: all empty, free, no traffic, deafening silence, all dark….pure the dog was afraid and looked at himself watchfully!
On the way back, sometimes I pretended not to see those sad slippers waiting for me and I got to the end of the corridor but then, gripped by guilt, I would go back and change, quietly.
With summer it got better because with sandals I reached a compromise with my beloved BIRKENSTOCK.
The return of the cold season overwhelmed me. The inertia of everyday life at home between endless webinars and work (I am so lucky to have my home and office on the same landing: super quality of life) makes me ALWAYS live in slippers now.
Have I worn myself out? Maybe.
I flip-flop between home and office without a tomorrow, with my shoes stored away and no longer wanting to wear them.
Honestly, I also feel little desire to go out, sucked into this sloppiness that perhaps slippers have always represented for me.
That's it.