"This book brings a refreshing new lens to the time-honoured topic of narrative in medicine and healthcare. Medicine has always valued and needed the humanities. Now more than ever, healthcare professionals and academics need to understand and value their patients' stories – and also use stories in self-reflection."

Trisha Greenhalgh, Professor of Primary Care Health Sciences and Fellow, Green Templeton College, Oxford

"Narrative medicine has moved on from its early years and has now become a diverse international field, offering new perspectives on patients, health professionals and medical practice. In 'Languages of Care', Maria Giulia Marini weaves together a review of narrative methodologies with linguistics, cultural studies, medical humanities, neuroscience and an understanding of the health ecosystem to offer us a fascinating tapestry of ideas about how to transform our approach to care. Written with passion, this is a highly original contribution to the field."

John Launer, Consultant, Tavistock Clinic, London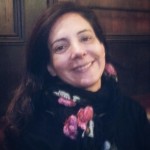 These are just some of the first impressions of the new book written by Maria Giulia Marini, director of Innovation in the Health and Safety area of ISTUD Foundation. Entitled "The Languages of Care in Narrative Medicine – Words, Space and Time in the Healthcare Ecosystem". The text will be published in October of this year.
The book explains how narrative medicine can improve evidence-based medicine (EBM), making it more effective and efficient, offering patients a better quality of life.
Each chapter is divided into two main sections: the first presents the latest news about the research on the field, with comments and interviews with experts, while the second section contains a list of exercises and practical tasks.
The text will be published and distributed by Springer.