Results of CRESCERE project by ISTUD Foundation will be published on Future Medicine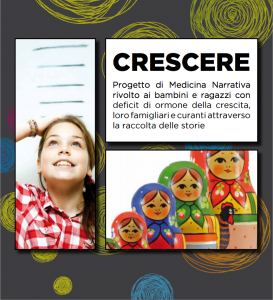 The project CRESCERE – Creating the empowerment to research for excellence through care experiences narratives aimed to collect, through Narrative Medicine tools, narratives of children and adolescents with GH deficit, of their families and of expert referents in care centers.
The objective was to know and illustrate the life of people directly facing this condition and of who is close to them, to comprehend needs and expectations, to identify good practices and interventions useful to improve management of dedicated care paths.
Thirteen national reference centers for GH deficit care participated to the project: this fact allowed obtaining a complete overview between North, Center, and South Italy.
Furthermore, a volume entirely dedicated to narratives was realized, translated also in English and widespread in other European countries.
The article explaining methodologies, paths and results of the project has been accepted and will be published on the next number of Future Medicine.
Share: