Dr. John Launer did his first degree in English literature, then qualified in medicine and trained as a family physician (GP) before doing additional training to become a family therapist. Together with his colleague Caroline Lindsey he was the originator of the training in narrative practice known as 'Conversations Inviting Change' (also known as CIC) and have taught this around the UK, Europe and internationally including the USA, Canada, Australia, Japan and elsewhere. He has written and edited ten books including 'Narrative-Based Practice in Health and Social Care', and he will be talking to EUNAMES about his most recent book 'Reflective Practice in Medicine and Multiprofessional Healthcare'. His posts include Programme Director for Educational Innovation at Health Education England, Honorary Associate Professor at University College London, Honorary Lifetime Consultant at the Tavistock Clinic in London and a member of the faculty at ISTUD where he had taught on the Masters in Narrative Medicine for ten years.
Maria Victoria Bovo is a Paediatric Gastroenterologist from Argentina currently working at Hospital Universitario Germans Trias I Pujol, in Barcelona (Spain), attended the Master in Narrative Medicine at ISTUD in Milan and to a Narrative Medicine Basic Workshop at Columbia University.
Susana Magalhaes has a PhD in Bioethics by the Portuguese Catholic University, is Lecturer at University Fernando Pessoa, Invited Lecturer at Portuguese Catholic University and the Head of the Unit for Responsible Conduct in Research at the Institute for Research and Innovation in Health of the University of Porto (i3S). Her research interests are Narrative Medicine, Bioethics and Research Ethics/Integrity. She is a Certified Virt2UETrainer and member of the steering group of the Portuguese Reproducibility Network.Coordinator of a Group of Study and Reflection on Narrative Medicine (GERMEN),
Special guests of this meeting: professor Rita Charon and Arthur Frank.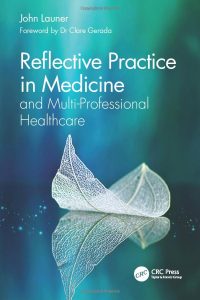 Reflective Practice in Medicine and Multi-Professional Healthcare brings together around 50 of John's essays on reflective practice as a themed collection. It covers communication skills, supervision, teamwork and organisational health. It is aimed at a broad readership including community-based GPs, practice nurses and nurse practitioners, pharmacists, physician assistants and paramedics, consultants and registrars across all specialties, communications skills educators, mental health professionals, and health service managers and administrators.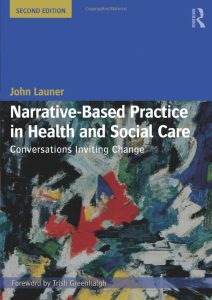 Narrative-Based Practice in Health and Social Care: Conversations Inviting Change is a core text of narrative practice applied to health and social care. Drawing on ideas from narrative studies and family therapy, it provides a theoretical framework and practical skills for dealing with individual consultations, family work, clinical supervision and teamwork. It offers a comprehensive narrative-based approach to the whole range of work in in health and social care.
---
The European Narrative Medicine Society was born from an idea of the Italian Society of Narrative Medicine (SIMeN), and it is an association of non-profit researchers dedicated to the investigation of Medical Humanities and Humanities for Health in the medical, health care, social services.
The purpose of this European Society is to promote and strengthen dialogues, discussions on the present and the future of Medical Humanities and narrative medicine, for health professionals, researchers (both academics and non-academics), humanists, teachers and other professionals coming from every branch. All this with the aim to contribute to improve both the well-being of people who suffer from a physical condition or a mental illness, and the health workers, the caregivers, the social services and the citizenship.
VISIT THE EUNAMES PAGE TO LEARN MORE: https://www.medicinanarrativa.eu/eunames
WRITE TO US FOR ANY FURTHER INFORMATION: eunames@istud.it
We are always welcoming new members from around Europe and happy to broaden our host member community with people from around the world. If you want to join us, please send a short profile to the above email and we will be in touch.