Presentation of the project "The value for the person with Beta Thalassaemia Major" at the press conference "Thalassaemia: assistance in danger of extinction?"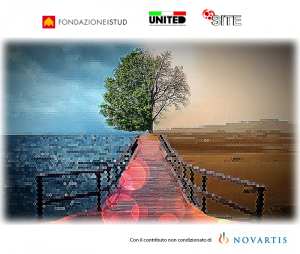 The press conference for the presentation of the project "The value for the person with Beta Thalassaemia Major" has taken place in Rome on the eve of Thalassaemia World Day, celebrated on May 8th. The project was realized by ISTUD Foundation with the contribution of UNITED Onlus (Union of Associations for Rare Anemias, Thalassaemia, and Drepanocytosis) and SITE (Italian Society for Thalassaemia and Hemoglobinopaties), with the unconditioned grant of Novartis.
This event represented an important occasion to recall the attention on the current national scenario of cares for people with Beta Thalassaemia Major, examined in research both from the organizational and the individual point of view.
The value of the research, reaffirmed during the press conference, is to have united the several points of view of people with Beta Thalassaemia Major and expert professionals in the care of this disease, and for the first time individuated the burden of illness, not limited to a strictly clinical point of view, but increased by the scenario of the familiar, social, working and economic consequences for affected people.
In order to obtain this, the project integrated quantitative data with the collection of autobiographical narratives testifying also the emotional and the everyday life aspects.This innovative operation, made possible by the employing of the quali-quantitative methodological approach, allowed to obtain a complete scenario, representative of the state of the art of Beta Thalassaemia. Furthermore, it expressed the choral message of people with Beta Thalassaemia, who – also thanks to therapeutic innovations – can live a quality everyday life, and benefit from the perspective of a positive future, in which the disease will be less and less at the centre of their life.
However, a reorganization of services is happening, risking to disintegrate what has been reached in decades of dedicated cares, and alarmingly impoverishing resources. There is the awareness of having to deal with a reorganization process more efficient of the healthcare system, but the survival of expert centres able to provide multidisciplinary and high complexity cares remains – for both patients and professionals involved in the research – the best answer to preserve the quality of life of people with Beta Thalassaemia Major, the quality of offered treatments, and – not the last – to avoid the waste of resources that in the long term may happen without these expert centres.
Read the press review of the conference (in Italian).
Share: