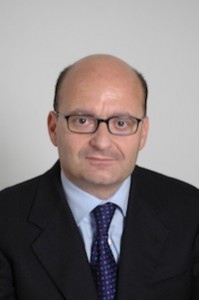 SOUND project aims to collect experiences narrated by the physician in the care context of patients with severe asthma through parallel chart, in order to let emerge the experiences of patients, their families, and physicians leading the therapeutic path; to give voice to a different pathway of taking care of the patient considered as a person; to give professionals new practical tools. We host the interview to Girolamo Pelaia, Adjunct Professor in Pathologies of the Respiratory System at the Faculty of Medicine and Surgery of the "Magna Graecia" University (Catanzaro – Italy).
Q. What do you think about Narrative Medicine?
GP. Narrative Medicine, inserted in the context of SOUND project, is a very positive experience from the professional, emotional and cultural point of view: a strong integration to my professional background, lasting from more than thirty years. SOUND project is giving me a lot, thanks to qualified persons helping me to look at patient and illness' reality differently from considering only medical knowledge: there is a greater aptitude in understanding suffering, and in empathising – aspects that were missing, when I was a young doctor.
Q. Is writing parallel charts useful in improving your relationship with patients?
GP. I consider parallel chart as a tool helpful in improving doctor-patient relationship, it allows to better establishing a climate of empathy between the two interlocutors. Empathy surely helps doctor-patient relationship, and – according to me – stimulates a more global and integrated overview of the patient: the physician has more propensity for understanding those aspects that not necessarily are linked to a pathology, but that can help in comprehending relational dynamics. This is important for the construction of a greater trust by the patient, and for the possibility to better identify the therapeutic path. The relationship improves from all points of view. Writing parallel chart is helping me to express concept that before were hidden. I have to say that I have already felt a sort of transformation in me, and in my professional life: but I didn't give a written expression to this change – feelings have less structured forms. This is the occasion to give order to impressions, experiences, changes in the relationship with others – above all patients, but also students and in private sphere.
Q. According to you, are there other tools to improve care pathways?
GP. Personally, I have always taken care of the relationship with patients, also by a humane point of view. With many of them I have a friendly relationship. As for the evolution of my professional activity, I noticed a considerable improvement inside me. When I look at my interns, it's like I see myself, when I was a young doctor: when we are young, we feel healthy and vigorous, we consider illness as regarding only other people. We see patients as people to whom something has happened, while we don't have any doubt on our health. This doesn't help doctor-patient relationship, because it doesn't allow to deeply understand suffering. Now, I can comprehend the fear for a disease, I can understand suffering and empathizing with it. Simply, I arrived to this awareness that I am more susceptible to disease, more "suffering", vulnerable, and this allows me to better understand suffering. Now I don't consider patients' testimonies as "strange": I better understand them. Living directly with this awareness, the capability to understand improves. And this is fundamental, and allows also better results at a clinical and therapeutic level.