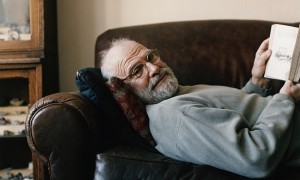 "Gratitude" is the title of the newsletter sent by Oliver Sacks on this August 14th, thanking his readers for all the letters, the stories, the memories that supported him during his struggle "with" cancer (and not "against" cancer). He wanted to greet us, independently from our educational title, but all united by the passion in helping individual and society to reach wellbeing, by the everyday devotion to encompass physical and psychic diversity, and by the desire to connect disciplines, knowledge, and arts – separated for many centuries because of political and organizational utilities.
As correctly stated by Brian Hurwitz, Narrative Medicine pioneers are lost in the mists of time: probably when, for the first time, the human being wondered about life, death, health, and illness.
But if we want to trace, in the last century, a possible "parenthood" which reconsidered Narrative Medicine and abled to brought it out from Freud and Jung's psychoanalysis, applied to neurology (field that overcome psyche's borders and concentrates also on the body), we must reward Sacks.
The label of Narrative Medicine has been put later by Columbia University and King's College of London, maybe to give order and science to this methodology.
Thanks, Doctor Sacks to have studied not only patients' "text", but also their context, the environment they live in, to have spread, without altering them, their narratives in the society, so that to put in contact everyone with the culture of illness, and to have always respected the extraordinary resources hidden in every patient.
Thanks, Doctor Sacks for having been an "antagonist" to the clinical and scientific opinion, so strict in its care and publication protocols, and to have narrated "odd" situations without preconceptions: you have studied hallucinations respecting them and not considering them as a form of madness; you have inserted music among therapeutic tools, after having observed that patients who could not talk, could sing, and that rhythm could give again a movement steadiness to people with Parkinson disease.
Doctor Sacks, you were also able to write about your failures, when you believed in the L-Dopa miracle for patients with post encephalitis lethargica, but finding out later that this therapy – after having "awaken" these people – became useless. Few scientists talked, published, and were put on stage (see the film "Awakenings") after such a failure. However accepting the failure of medical knowledge, you defined its limits, taking away the carer from being "a half God".
How did you overcome the failure? Your own life taught it up to the last moment: continuing studying, teaching, reading, writing, sharing ideas, staying always curious until the very moment to leave us.
Further readings: 
New York Times – "Oliver Sacks, Casting Light on the Interconnectedness of Life".
The Guardian – "Clinician of compassion: Oliver Sacks opened a window to the extraordinary".
Sacks' first article for London Review of Books – "Witty Ticcy Ray".