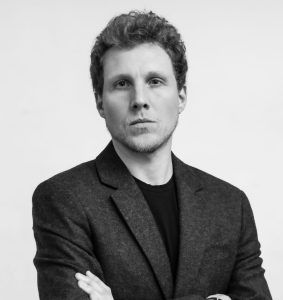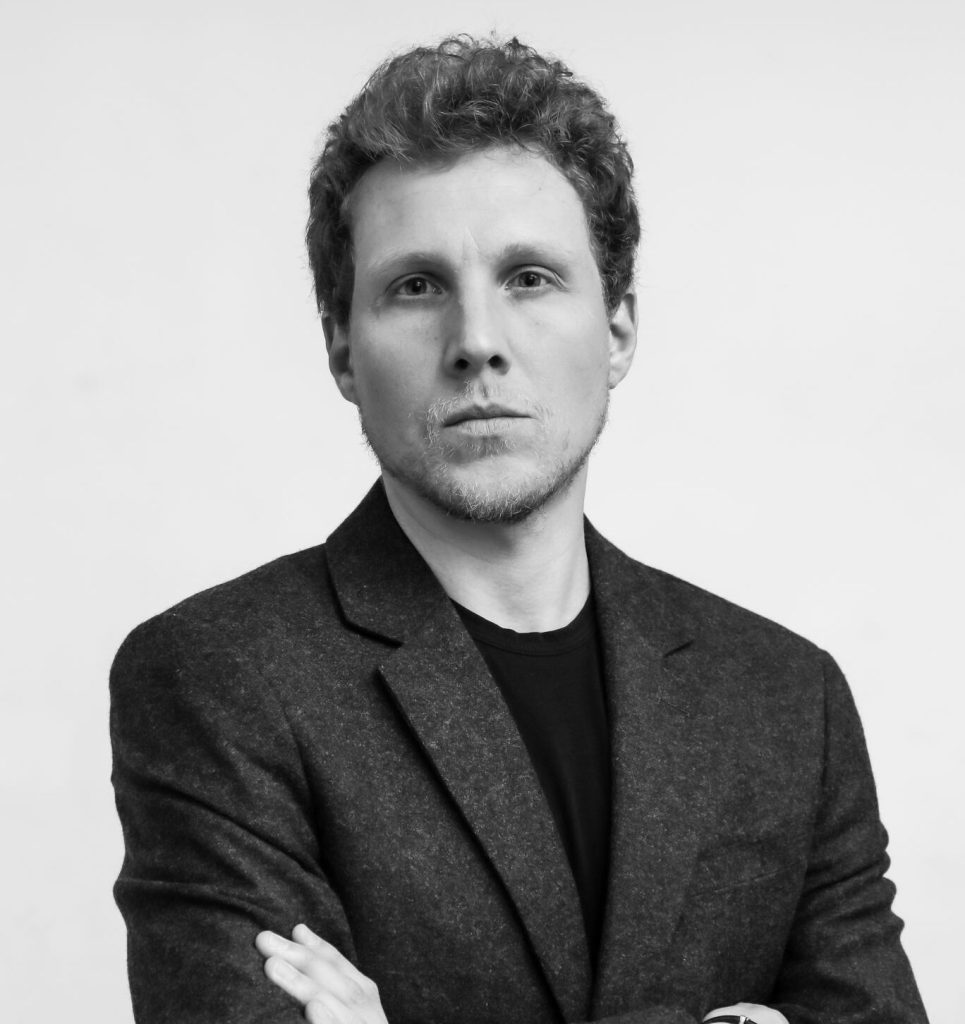 Nicolò Saverio Centemero works in the General Management of the Ente Ospedaliero Cantonale where he deals with medical informatics. He is also active in the cultural sphere where his passion for the Medical Humanities – in particular literature and photography – leads him to collaborate with various institutions, magazines and publishing houses. Since 2021, he has been one of the organisers of the ChiassoLetteraria literary festival. In 2022, after several years of collaboration, he officially joined the Sasso Corbaro Foundation as a scientific collaborator.
---
How did you discover narrative medicine?
What a beautiful question! And it is good because it stimulates me to think about the moment when an interest was born that, to this day, is an important part of my life – not just my work.
If I look back, after finishing my classical studies in high school and embarking on medical school, I cannot find a time when I distanced myself from the humanities to devote myself solely to the sciences. I remember that even then, from my early academic years, the dialogue between all that is art (a term I love very much!) and science was constant in me. It was very intriguing to study in those days because, while I was required to make an enormous effort to understand, for example, the difficult mechanisms underlying human physiology, it seemed possible to draw on the universe of the humanities to try to give me answers on complex issues and ethical dilemmas. In my case – I would like to emphasise that this depends solely on personal taste – when I talk about art, I am referring in particular to literature and cinema.
However, wanting to pinpoint an epiphanic moment in which I 'discovered' narrative medicine, I must say that having known the Sasso Corbaro Foundation in Bellinzona (linked to the Ente Ospedaliero Cantonale, the public hospitals in Canton Ticino for which I work) allowed me to meet people who were researching and teaching this subject. This was essential in order to give a more defined and concrete value to something that, until then, I had experienced more as an individual dimension than as a treatment tool.
Is there an 'official' definition of narrative medicine?
I could be wrong, but I do not think there is a 'textbook' and internationally agreed definition of narrative medicine, so to speak. Personally, when I have to explain what it is, I resort to the first part of Rita Charon's book, Narrative Medicine – Honouring the stories of illness, entitled "What is Narrative Medicine?". In particular, Charon says that she uses the term narrative medicine to refer to medicine
'practised with the skills that enable us to recognise, take in, and interpret stories of illness and react to them appropriately'.
Moreover – thus wanting to emphasise the strength of the community of those involved in narrative medicine – after having met and dialogued on a number of occasions with Maria Giulia Marini (Scientific and Innovation Director of the Health and Healthcare Area ISTUD and expert in narrative medicine and Medical Humanities), when I address those who have never heard of narrative medicine, I use her definition drawn up for the Treccani encyclopaedia, the first lines of which I would like to quote here
'[narrative medicine is a] methodology (also known as narrative medicine) that stimulates the narration, by the patient, of his or her own state of illness, with the intention of giving meaning and thus relief to suffering, of fostering the creation of a relationship of trust and understanding between the sick person and medical personnel, and of understanding the individual pathological picture, that is, in the specific context of the suffering person'.
Of Marini's definition, I particularly like those 'giving meaning' and 'relief to suffering' which I am convinced must always be the ultimate goals for those who care.
How do you interpret narrative medicine?
I must premise that, as mentioned above, I have a strong interest in literature and film. These arts, and in particular the former, are the subjects of my constant research, both personal – I would say almost inner – and properly scientific. Moreover, they are what I deal with at the Sasso Corbaro Foundation.
My interpretation of narrative medicine is therefore strongly linked to a writing that is not only an instrument of communication, but also has an artistic purpose. Aware that this is only one part of narrative medicine, I must however state here that it is the part that interests me the most. I believe that literary writing – the kind of writing that seeks aesthetic ends through the use of style and form – is best able to provide those 'narrative capacities' mentioned, see above, by Rita Charon.
What is the history of narrative medicine and the Medical Humanities?
Without going into purely historical details that, quite honestly, I would have to go back and study in detail… I think the most interesting thing to remember is that Medical Humanties were born in the 1970s, in the United States, as a reaction to the dehumanisation of care that occurred following the important scientific and technical transformation undergone by the health sector in those years.
Narrative Medicine, a subset of the Medical Humanities as a whole, was born a few years later. Rita Charon herself was one of the main pioneers in this field, having initiated the first university course in narrative medicine at Columbia University in New York and having published countless articles on these topics in prestigious scientific journals.