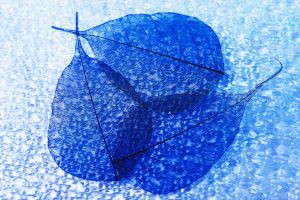 WOULD YOU LIKE TO INTRODUCE YOURSELF TO OUR READERS? AND EXPLAIN THE ACTIVITIES OF AIM?
My name is Romina Gibertoni and I am secretary and contact person for AIM – Associazione Italiana Miastenia e Malattie Immunodegenerative. I take care of the Milan section: from patient relations, to accounting, to secretarial work. The main office is in the Lombard capital at the Carlo Besta Institute, other offices are in Bergamo, Naples, and the newly opened one in Rome will soon become operational.
The AIM was founded in 1981 and its objective was and remains to disseminate knowledge of Miastemia Gravis not only among the public, but also among healthcare professionals, and to be a point of reference for patients. Raising awareness so that healthcare facilities can deal with these diseases in an informed manner with timely diagnosis and appropriate treatment continues to be our priority. Our other activities include all-round support for myasthenic patients and care givers. For example, we offer psychological support also online and information on therapies and centres. Supporting research is also our daily commitment in the form of fundraising, conferences and information days. We are also involved in promoting cooperation between associations dealing with myasthenia.
WHAT IS MYASTHENIA GRAVIS?
Myasthenia Gravis is a rare disease that affects the muscular system. The most frequent symptoms are double vision, difficulty in speaking and swallowing, and general fatigability. It can occur between the ages of 2 and 90 and also involves difficulties in performing the simplest daily activities such as combing one's hair or brushing one's teeth. The fundamental and still current problem is that of diagnosis, as myasthenia is a bizarre and fluctuating disease that can mislead an experienced doctor, especially at the beginning. In fact, it often happens that myasthenia is mistaken for depression and this leads to a delay in prescribing therapy.
HOW IS THE DISEASE TREATED IN ITALY? WHAT SHOULD BE IMPROVED IN ITALY TO ENSURE THAT PEOPLE WITH MYASTHENIA HAVE THE BEST POSSIBLE EYESIGHT?
In Italy, myasthenia was only recognised as a rare disease in 2017, whereas it was previously classified as a chronic disease. Our association lobbied the Ministry of Health to have it included in the category of rare diseases, which brings benefits to patients, such as exemption from paying co-payments. In fact, the myasthenic patient needs frequent visits. In addition, this made it possible to include myasthenia among the institutionally funded research projects dedicated to rare diseases.
However, few centres are still able to take charge of patients suffering from this condition. Instead, it would be important to arrive at a framework that guarantees adequate and capillary territorial care, with widespread centres of competence, to avoid patients having to make long journeys to obtain adequate treatment. Now the situation is slowly changing: the north, centre and part of the south are fairly well covered by centres that deal with it. However, our goal as AIM would be for there to be more: we would like one centre per region.
Moreover, even today myasthenia is not very well known, especially among general practitioners. Then there is no universal therapy for myasthenia, there are cortisone drugs that are used but treatment must always be personalised. There is a dear friend and associate of ours who at a meeting defined the neurologist as a 'tailor' who has to 'tailor the therapy to the person'. In fact, if the diagnosis is made and the right therapy is found, it is also possible to guarantee the patient a 'normal' quality of life.
In addition to this, there are also problems in obtaining guaranteed rights for people with disabilities. Very often, people with myasthenia do not obtain disability or the 104th because it often happens that they are assessed by a medical commission that has little knowledge of the disease and therefore their disability is not recognised.
This disease has a strong impact on everything in the sphere of the person, of relationships. So perhaps there may be difficulties in accepting the pathology and in feeling loved and accepted by others. We have a patient, a girl, who lost friends who could not understand that she could not stay up all night because myasthenia did not allow her to. It is a pathology that therefore has an important social and relational impact.
Today, however, we must also recognise a growing interest in myasthenia on the part of pharmaceutical companies, and information initiatives have increased.
WHAT IS YOUR EXPERIENCE OF YOUR ASSOCIATION WITH NARRATIVE MEDICINE? WHY CAN NARRATIVE MEDICINE HELP IN TREATING RARE DISEASES AND MYASTHENIA IN PARTICULAR? WHAT DOES IT OFFER THAT OTHER APPROACHES DO NOT?
The Narrating Myasthenia Gravis project is our first experience with narrative medicine and when it was proposed to us we accepted very willingly. Finally, patients are given a voice and the opportunity to tell their daily challenges. Narrative medicine is also a way for care givers to tell their own story.
Narrative Medicine helps newly diagnosed patients not to feel alone. Narratives are also important in dealing not only with the disease, but also with the human complex that accompanies it. Narratives are, therefore, also a resource for medicine on a professional level – they are a manifestation of psychological and sociological analysis. For these reasons, AIM has joined this project and its dissemination will be an instructive and content-filled moment.
AND WHAT WAS THE SITUATION DURING THE COVID?
During the covid, AIM supported the vaccination campaign. Initially, myasthenic patients were not included among the risk groups for whom the first doses were intended, but we as AIM took action with a letter to the Ministry that led to their inclusion in the vaccination campaign. Beyond this, covid has led to increased isolation of myasthenic patients and growing fear.