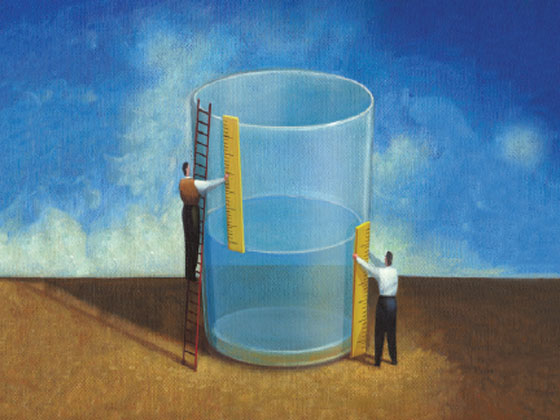 Italy is still a fortunate country with respect to health care: even if the glass – and we will see why later – appears half empty. First and foremost through health care provision. Health is indeed constitutionally protected and a right of citizens. At least in institutional principles, the glass is totally full: it pursues well-being as declared by the World Health Organization, nurtures Human Rights and, more prosaically, no private insurance is required (as is the case, for example, in the United States or, closer to us, in Switzerland).
The first COVID-19 health emergency, triggered by the first lock-down in 2020, clearly indicated that the choice was between saving lifes and production. It was about the preservation of every human life, including those no longer working, the elderly, those hardest hit by SARS Covid. That year, life expectancy, precisely because of the lethality of the virus, saw a decrease of almost two full years in average life expectancy. The health of all of us is affirmed in an egalitarian way, but more than that, the law, in its Article 32, has a point that emphasizes "and guarantees health primarily to the indigent" to those who cannot afford it.
I do not wish to dwell on the corporatization of health care, with Law 502 of 92, which turned health services into corporations, placing, in a gravitating way over the last 30 years lower and lower ceilings on health care spending, forcing cuts on professional staff (doctors and nurses) and beds for people in the acute phase (precisely intensive care), not developing home care: emptying budgets while instead life, thanks to new technologies, drugs, was getting longer and longer. It was going and we will see later why I used the imperfect.
Instead, let's look at the current situation: in the three-year period 2019-2021, about 4,000 medical specialists retired each year, a total of 12,000 white coats. About 10 thousand more are retiring between 2022 and 2024. So in 6 years the National Health Service will lose 22 thousand hospital specialist physicians through retirements (source Anaoo Assomed).
The reasons why? To count the absence of hiring with permanent contracts of young doctors with career prospects blocked by seniors: every year about 1,500 doctors with specialties flee abroad. We have a medical class that has an average age of 52 years, compared to an average age in private companies of 43 years (a figure that moreover indicates the cross-sectional difficulty of young people and enter the workforce). Between 2019 and 2021, 9 thousand physicians left the hospital by voluntary resignation, not only choosing foreign countries but mainly choosing private practice.
In Italy, the World Health Organization estimated that health professionals including doctors, nurses and other health workers who died as a result of Covid-19 – "Victims of Duty," as they were called, for the families of whom a fund of 15 million euros was allocated this year – were about 4,000. And unfortunately, this high mortality among health professionals, especially before the advent of vaccines is also due to the senior age of doctors and nurses.
As of September 2021, a study by Sole 24 ore Sanità reported a figure of 1.5 million Italians without a general practitioner: an underestimate because only 8 regions had provided data. As I go on to write the piece I would like to end with the glass half full, but in the face of this information it is getting emptier and emptier.
More on shortages: there are more than 63,000 nurses missing in Italy, with the largest shortages in the North (27,000), followed by the South and Islands (23,500) and the Center (13,000). Yet, in 2020 nursing science was the only degree among health sciences that saw an increase in applications of nearly 8 percent against a decrease in the others.
Covid has slowed treatment and routine surgeries: it is estimated that as of 2021 at least 30,000 people have lost their lives to other diseases that were not being accepted in hospitals at the time of Covid in 2020, before the vaccine era. In short, however you want to look at it the COVID-19 on the numbers was a tragedy, despite the fact that it was born, and here I am going to fill up the glass of water, an extraordinary collaboration between Italian and international research centers and, in Italy, a partnership between public and private institutes. Communicable diseases fall under the purview of the public system, yet in 2020 private hospitals have in most and especially in northern Italy converted to COVID-19 centers in full subsidiarity of the public and field hospitals set up by the military.
But let's move on: data published in the August 2021 New Yor Time are dire: "The average life expectancy of Americans fell precipitously in 2020 and 2021, recording the sharpest two-year decline in nearly 100 years and recalling the toll taken on the nation by the continuing coronavirus pandemic. In 2021, the average American could expect to live to age 76, federal health researchers reported Wednesday. That figure represents a loss of nearly three years from 2019, when Americans could expect to live, on average, nearly 79 years. The reduction was particularly sharp among Native Americans and Alaska Natives, the National Center for Health Statistics reported. Average life expectancy in these groups was reduced by four years in 2020 alone. The cumulative decline since the start of the pandemic, averaging more than six and a half years, has brought life expectancy to 65 years among Native Americans and Alaska Natives, on par with that of all Americans in 1944."
Data for 2021, in our country if in 2020 compared to 2019 average life expectancy (men and women) had declined from 83.6 years to 82.3 years, in 2021 provisional data show a recovery with life expectancy rising to 82.9 years. In contrast, the largest decreases were estimated in Slovakia and Bulgaria (-2.2 years from 2020), followed by Latvia (-2.1) and Estonia (-2.0). Compared to the pre-pandemic year of 2019, however, the overall effect is still negative in all member states except Luxembourg, Malta and Sweden.
So we can deduce that our Health Service in spite of hemorrhages, old age, the allure of private practice (which is not the system of accredited private), brings us an almost full glass: it is the life expectancy indicators that speak, the right to access vaccinations or treatment (although now there is a lot of catching up to do). In these three years, I have met doctors and nurses who were traumatized by the pandemic: "I aged ten years in a year," "I still dream of those nights when death was counted," and yet, in none of them was there burn out, de-motivation, alienation: I found so much dedication, motivation, compassion fatigue (to care for). In short, the truly authentic professionals in both the public service and the private sector are still here to pay tribute to our guiding principles on health. And it is with them that we want to raise our glasses.