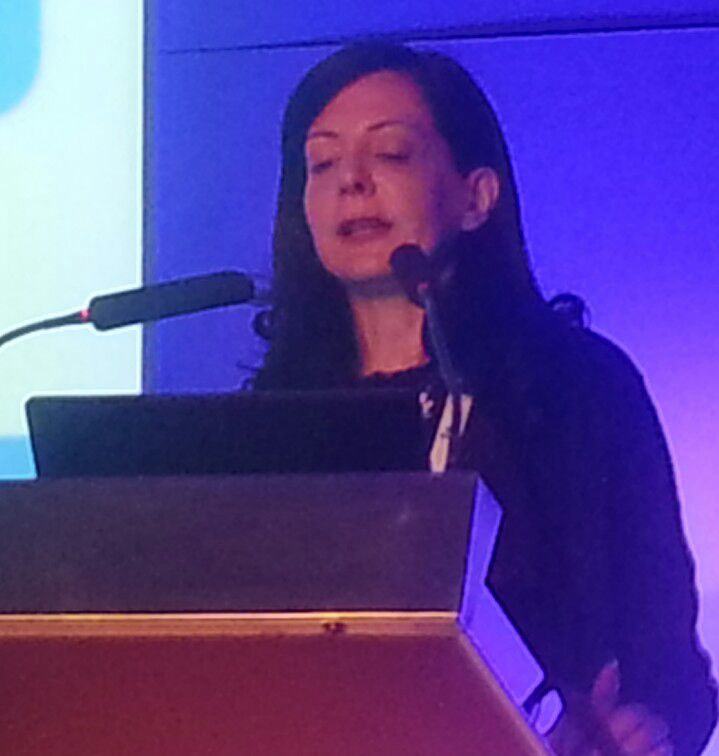 The project "Living with Urticaria: a story for cares quality" has been presented on 9th June at EAACI Congress (Barcelona, 6th-10th June 2015): the abstract was accepted as oral communication in the "Contact dermatitis and urticaria" session.
The conference had not only a clinical characterization, but also a pharmacological and biochemical one: therefore the Narrative Medicine work conducted by the Health and Well-Being Area of ISTUD Foundation was a real exception in the field of the considered clinical reports. There were not organizational, social, economical and psychological type reports. Even if little participated, the presentation aroused very much interest, and many were the participants' questions about how to practice Narrative Medicine, the importance of the doctor-patient relationship, how to analyze narratives.
So, the sensation was that of have been pioneers in a scientific congress of such importance: finally Narrative Medicine succeeded to arrive at the heart of scientific congresses, and not only in trainings dedicated to doctor-patient communication courses.
Here you can find the slides presented at the Congress.
Furthermore, the abstract has been accepted also for the EADV Congress, which will take place in Copenhagen from 7th to 11th October 2015.