Interview with Miro Silvera, writer, essayist, archivist of the Piccolo Teatro di Milano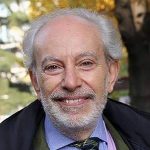 Interview with Miro Silvera, writer, essayist, archivist of the Piccolo Teatro di Milano, one of the founders of the Salone Pier Lombardo in Milan, today named Teatro Franco Parenti. From 1965 to 1975 he worked as a consultant for foreign fiction for the publisher Bompiani and translated several books of fiction and non-fiction from French and English. He wrote about cinema and literature on Cosmopolitan, Giallo Mondadori, Linus, Arbiter, occasionally collaborating with Panorama, L'Espresso, Storia Illustrata. From 1992 to 2002 he directed two series of para scientific essays for Sperling & Kupfer. He also published Libroterapia- Book therapy-, 2007, with Salani, Cinema & Videotherapy, 2010, Salani and Libroterapia 2, 2012, Salani
Is cinema a therapy?
Absolutely yes in many ways, as far for the emotions it may induce, because we discuss about it with friends in the family, and it is a tool for sharing and generational dialogue. A parent finally manages to talk and find time with /her siblings and this is also therapeutic. In hindsight, it can be both a connection tool but also a clash, since in any case it leads to conversations and can provoke controversial statements.
So in some cases it also causes separation, confrontation?
The emotions in the cinema are very easy to be provoked. They are not 100% wanted by the director but caused in the viewer. If emotions and impressions are controversial then the film becomes a "conversation piece" and this attracts more viewers.
I would like to talk about the movies or TV series that people want to see in moments of fragility: we received about 700 film titles that we have classified among dramas, comedies, cartoons, fantasy, romantics, TV series, musical comedies, thrillers. Seeing the results, the dramatic genre prevailed, how come?
Because conflict is always attractive. You have to take positions, you identify inside the characters, with who you are; the dramatic movie has always been a great engine of emotions. However, you need to be balanced to see a dramatic movie, especially when you are in a moment of fragility: I would say to be careful about "not wanting to hurt yourself"; there are almost pathological directors like Lars Von Trier and his Melancholia. The survey clearly shows the convergence towards "Life is beautiful- La vita è bella" which is a drama turned into comedy. The dramatic film is the basis of everything, it is a representation of life, even thriller movie, in which the protagonist can end badly or well.
But we have collected very few thriller films …
It is possible that people who are ill do not want to suffer from the tension: for example, Hitchcock with "The birds" generates too much fear in fragile people.
Then there are the comedies, as do we classify them?
Comedies are more acceptable, they show a human "s-dramatized" point of view, to which the weight of the drama is taken away and becomes light. That's why "Quasi Amici"- "Intouchables" wins the survey, there is a person with a condition of disability, and therefore of fragility, but there is also compassion, irony, sympathy, action: we can identify ourselves with the passenger in the wheelchair or with his caregiver. Yes, comedies are a comforting genre.
Then many fantasy movies have emerged including Harry Potter, Star Wars and the Lord of the Rings
They are sagas. We need epic because we need to dream of magic in Harry Potter, with Star Wars to see other worlds, and in the Lord of the Rings, follow the eternal struggle between good and evil.
They are also prototypes of the current TV series that are now successful. Spielberg fought against the Oscar prize to be given to the TV series, which however will be included next year instead. This is because the series are too strong competitors for the single films; if an episode has failed, the director is changed, and there is a long time to show the details of intricate stories and plots.
Let's move on to cartoons, why does Inside Out, an intellectual film about emotions, achieve so many request by people in darkness time?
Micky Mouse is an ancient prototype, we have grown up, it is a figure much loved by children, but Inside Out is a brilliant and outstanding movie, it has put on the track an education about emotions for children – and also for adults – as they influence each other mutually, how they can take over ourselves and how to control them. Another cartoon movie masterpiece that was not written here, however, is Coco, simply pure emotion, a continuous connection with a colourful afterlife taught to children, a grandmother who continues to live in another dimension. And what matters here is the memory for past things in the living ones.
Let's talk about romantic movies, only a few?
Doris Day is dead few days ago, she was almost one-hundred years old; well, the pink comedy is hers, with Rock Hudson, Cary Grant, James Garner, all handsome men, striking movies for ladies, and these films are the roots of our current romantic films. Women mirrors themselves with the heart emotions. But perhaps in bitter times "too much honey" is not good.
So; may we say "To each his/her own film"?
Yes, everyone has to make his own private movie library. It is like choosing a book, just as we have an ideal library, we must have an ideal film library. We must be advised, see the movies of the directors with whom we are in tune: "follow your directors." How to choose books for writers, and not by title, the same should be done with cinema. It is impossible and unthinkable to standardize cinema as a therapy: if a person requires lightness, let it be light, Stanlio and Olio, Totò, Fantozzi, if they want weight, that is Forrest Gump and other dramas.
A question that has nothing to do with this survey, when is it that we will end up being colonized by American movies?
They are too good, they know how to colonize us. From Roberto Rossellini, in Roma Città Aperta, there was already the scene in which the soldiers brought the cinema. Our Italian author's cinema at that time was very interesting, starting with Rossellini and De Sica, but today? Opaque, there is a prevalence of good films for television. On the contrary, in under dictatorship or unstable countries it is easy to come up with something good: Cafarnaum, The past, The insult, films of Iranian and Lebanese filmmakers. In these countries, the movie becomes an indictment for something to rebel.
Tips for watching a movie?
With a kind eye, otherwise turn off immediately, when necessary. If we don't need that emotion, that actor, that message, we can say hello and goodbye. Otherwise, it is no longer a therapy but a source of further sorrow; we have to learn to listen to ourselves while we watch a movie.
Share: