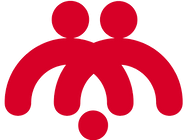 Martina Bruscagnin – Presidente di Vivere Onlus.
Monica Ceccatelli – Vicepresidente di Vivere Onlus.
---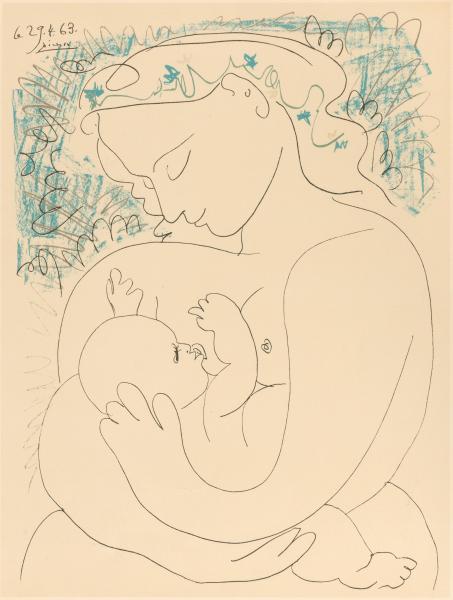 Would you like to present the activities of Vivere Onlus?
Vivere Onlus – Coordinamento Nazionale delle Associazioni per la Neonatologia (National Coordination of Associations for Neonatology), is a point of reference for the protection of children born prematurely or ill, admitted at birth in intensive care centres, and their families. It is made up of more than 50 parents' associations located throughout Italy, which locally act autonomously for local needs, but are united by the Coordinamento for all instances relating to children and families at a national level. In case there are no local associations Vivere liaises with parents and remotely is able to sustain a support activity for families and advice on their administrative issues, such as maternity leave. Vivere is also in contact with other Italian national associations and networks with European and non-European associations. It is a member of EFCNI European Foundation for The Care of Newborn Infants.
Your statute states that you operate at various levels, from inter-association to research, always with the aim of supporting and protecting premature babies and their families. What is the current situation in Italy from a legal and social point of view? What are the most urgent issues and what have been the greatest victories in recent years?
We must necessarily make a distinction between the pre-pandemic situation and what we are experiencing now. Even before COVID-19, maternity leave, although much improved, was not perfect. Our Charter of the Rights of Children Born Preterm had not been adopted by all the Italian NICUs, and with the pandemic there were many total closures of the NICUs, as well as many severe restrictions on working hours, unfortunately. In addition, the various Health Authorities that have decided on the access to the hospital, have equated and confused parents and visitors, so in many cases it was necessary the intervention of the local association with the support of Vivere Onlus in order to obtain something more. We did not always succeed, because it was really hard to make people understand that the relationship is part of the cure. From the social point of view, the difficulties, which were many even before, have multiplied. The suspension of the habilitation and rehabilitation courses and the subsequent resumption, often with different and worse methods and times than before, therapies that had a one-hour schedule reduced to 45 minutes. And it is really complicated to carry out any activity with a newborn baby in 45 minutes. To this must be added the waiting lists, which are often very long, when it would be important to intervene early. The family situation also plays an important role. Families with financial difficulties have increased. Prematurity is also a cost for families who have to move around daily during the months of the child's hospitalisation, or stay near the hospital, and the hospital or association is not always able to provide free accommodation. Fathers' leave has increased, but in the case of a premature birth and a child admitted to the NICU, with the mother often still in hospital because the birth was due to a pregnancy-related pathology, it is still totally inadequate.
The urgent need would be to open all Italian NICUs 24 hours a day, because there should be no difference depending on where a child is born. Unfortunately, at the moment this is the case, for the time of access to the NICU, it matters where the child is born, despite the scientific evidence on the importance of the presence of the family, of contact and relationships.
Our greatest victories have certainly been: the Manifesto and the Charter of the Rights of the Preterm Born Child, the improvement of maternity leave, the Ministry of Health's recommendations on breastfeeding and the presence of parents 24 hours a day in the neonatal intensive care unit, and participation in the translation of The European Standards of Care for Newborn Health. All this in collaboration with the Italian Society of Neonatology, because it is essential that these topics are addressed together.
Together with ISTUD, you carried out the narrative research Birth Before Time: the experience of families in Italy. How did your encounter with narrative medicine come about? What did this type of approach bring to your work?
Actually it happened almost by chance, we wanted to highlight the experience of families and it was proposed to us to do so through narrative medicine.
And it was clear from the start that it was the right tool for what we wanted to bring out and what we wanted to communicate.
This kind of approach gave us the possibility to have a document that gave a better understanding of the parents' experience, gave voice to our requests and value to the demands we promoted concerning the rights of the child, the family and the operators.
In your opinion, can narrative medicine and narrative in general be a tool for social justice? Why?
Narrative is fundamental, because only through stories can we get an exact picture of that moment and the perception of what it was like for those who were in that situation at that time. We know what the difficulties are for the parents of premature or sick babies who have to face the hard journey of being admitted to an intensive care centre at birth, because the parents have told their stories. But they do not overlap with what happened during the pandemic. Loneliness was added to what we knew, even now a single parent enters, distance from others, it was not possible for parents to 'group together' and share stories and daily life. In some cases they were cut off from the first months of their children's lives, they only saw them via a tablet and touched them three months later, on discharge. Or they only stayed with their children for an hour a day, sometimes even every other day. Few centres have remained open 24 hours a day and these differences, these experiences must be told in order to understand. This is why narrative medicine is important, and why we would like to carry out research on the same topics again but at the time of COVID-19. Because everyone's experience can never be equated with a number and that's all. Numbers alone do not tell the story of pain, they do not generate solutions, they do not give the perception of the urgency of situations that need to be changed. Numbers must always be accompanied by stories. Only in this way can they try to be an instrument of social justice and promote the rights of our smallest children. This is the synergy we need and which is useful for the continuous process of improvement required to provide concrete support for the well-being of families and operators.