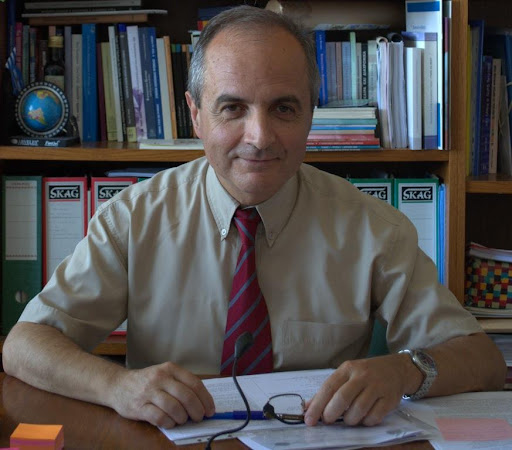 Christos Lionis serves currently the Clinic of Social and Family Medicine (CSFM) at the Faculty of Medicine, University of Crete (http://www.fammed.uoc.gr/Joomla/) as Professor of General Practice and Primary Health Care and Director. He has also appointed as Guest Professor of General Practice in the Institute of Health and Medicine at the University of Linkoping, Sweden.Christos with a strong orientation in research and education has actively involved in the development of Primary Care and General Practice in Greece and internationally. Several research collaborative proposals with the involvement of the CSFM have been funded by EU and international agencies with an impact on the capacity building of primary health care and public health in Greece. Christos is also involved in an editorial and advisory capacity with a number of international journals. He also is a member of the Executive Board of various professional organisations including that of WONCA Working Party on Mental Health where he is currently elected as Chair. He has been awarded Honorary Fellowships from the Royal College of General Practitioners, the World Organization of National Colleges, Academies and Academic Associations of General Practitioners/Family Physicians (WONCA) and the European Society of Cardiology. Christos has published 411 papers in international journals that they cited in PubMed. Since 2019, Christos is a member of the European Commission Expert Panel on Effective Ways of Investing in Health. 
---
WHAT IS COMPASSION AND WHAT IS EMPATHY, WHAT ARE THEIR SIMILARITIES AND DIFFERENCES?
One broadly definition of compassion is that given by Geotz, Keltner and Simon Thomas (2010) as "sensitivity to the pain or suffering of another coupled with a deep desire to alleviate that suffering". The distinction between compassion and empathy is still a conceptual exercise. Goetz, et al. note in their introductory chapter of the Oxford Handbook of Compassion Science that empathy is an umbrella term. However, the term empathetic compassion is still in use in the literature to stress the feeling of the emotions that they are experienced by the person who is suffering. In general saying, compassion is a broader concept that encompasses not only the sensitivity to others' feelings but it includes an emotional response to suffering, an urge desire to reduce the burden of the person's suffering.
WHY DO WE NEED COMPASSIONATE CARE?
There is much evidence that being cared by compassionate clinicians increases and speeds up recovery (Gilbert P, 2010) and several underlying mechanisms have been considered as accountable for these findings. It is profound that compassionate care contributes to a high-quality therapeutic relationship (Fotaki 2015; Halpern 2001; Mathews et al 1993). Together with Sue Shea in a chapter entitled "The Call for Compassion in Health Care" and included in the Oxford Handbook of Compassion Science, we have discussed "the importance of addressing compassion and health with regards to specific social conditions such as during times of austerity and towards vulnerable individuals such as the homeless who might experience specific health and social needs". This chapter and statement were published in 2017 andfour years later, the statement remains relevant to the experience gained from the times of pandemic!
DO YOU THINK THAT THE EDUCATION OF THE GRADUATION COURSES FOR PHYSICIANS TAKES INTO ACCOUNT COMPASSIONATE CARE?
This is a key and important question that for several reasons is difficult to answer, given there is not at present sufficient evidence to support a response, either positive or negative. To my personal knowledge, in Europe only a few medical faculties have included compassionate care as a separate and independent course in the medical curriculum. One of them is a six-week elective course delivered to first year medical students of the University of Crete that is being well received by students (Lionis, Shea and Markaki2011).
COULD YOU PROVIDE A PRACTICAL EXAMPLE OF COMPASSIONATE CARE?
There are many ill conditions that compassionate care could be applied. Jointly with Sue Shea, we have mentioned several of them, including cancer, dementia and other chronic conditions, in the chapter in the Oxford Handbook Book on Compassion Science. Compassionate care is also applicable in patients approaching the end of their life, while another example of the importance of compassionate approach to patients care emerges when considering patients treated in intensive care units and one of the tasks of healthcare providers is to communicate with their families and relatives.
WHICH COULD BE SOME "WORDS" AND "GESTURES" OF COMPASSIONATE CARE?
Yes, non-verbal communication plays an essential role in the provision of compassionate care. A consensus paper published years ago in the EJGP (Lionis, et al, 1995) underlined the value of non-verbal communication in Mediterranean settings. It is true that a pleasant smile with other non-verbal cues and positive gestures, including reflective listening, warm eye contact, tap on shoulders could demonstrate empathy and facilitate the providers' emotional response.
WHICH ARE THE BEST NETWORKING GROUPS IN THE WORLD WORKING ON COMPASSIONATE CARE?
In addition to the Stanford Centre of Compassion and Altruism Research and Education (CCARE), others that come to my mind include Robin Youngson's 'Hearts in Healthcare', Paul Gilbert's 'Compassionate Mind', and Susan Frampton's 'Planetree'. The 'Kings Fund' works also in this area.
---
REFERENCES
1. Goetz, J. L., & Simon-Thomas, E. (2017). The landscape of compassion: Definitions and scientific approaches. In E. M. Seppälä, E. Simon-Thomas, S. L. Brown, M. C. Worline, C. D. Cameron, & J. R. Doty (Eds.), The Oxford handbook of compassion science (pp. 3–15). Oxford University Press.
2. Goetz JL, Simon Thomas E. The landscape of compassion: definition and scientific approaches. In the Oxford Handbook on Compassion Sciences. Eds
3. Gilbert P. Compassion Focused Therapy: The CBT Distinctive Features Series. London: Routledge; 2010.
4. Fotaki M. Why and how is compassion necessary to provide good quality healthcare? Int J Helath Policy Manag 2015, 4(4), 199-201.
5. Halpern J. From a Detached Concern to Empathy. Humanizing Medical Practice. Oxford: OUP; 2001.
6. Matthews DA, Suchman AI, Branch WT. Making 'connectiions': Enhancing the therapeutic potential of patient-clinician relationship. Ann Intern Med 1993; 118: 973-7. doi: 10.7326/0003- 4819-118-12-199306150-00010
7. Lionis C, Shea S, Markaki A. Introducing and implementing a compassionate care elective for medical students in Crete. Journal of Holistic Healthcare 2011; 8:38-41.
8. Lionis C, Grassi E, Bellos G, Chiari C. Doctor-patient communication in Mediterranean countries: The Reggio Emilia consensus. EJGP, 1995; 36-37, published online 11 Jul 2009.