If you had a magic wand: the wordclouds of the first results
Our recent survey entitled "If you had a magic wand", dedicated to the ideal place of care according to our readers, is still open and active. However, we have already collected some very interesting feedback that we would like to start sharing with you right away. Here are two wordclouds, one in Italian and the other in English, created through the most common words in the answers received so far.
You will see that we will not need 1000 answers: they are so much consistent in explaining what patients, doctors, nurses, psychoterapists, administrators, caregivers, citizen needs. Have a nice reading: only one comment: nature above all in time, places and human relationship, and art, healthy foods, and books. Trees of life everywhere as well as with sun and water.
Patients wish to have possibilities, and not only rules. As the place of care should give them possibilities…a coloured and lightful inside where to read, comfortable chairs and beds where to rest, a bar where to meet family and nice people and an outside to breath fresh air in the green, facing the sea or a lake or where there is water.
You can continue to tell us about your vision of the ideal place of care.
English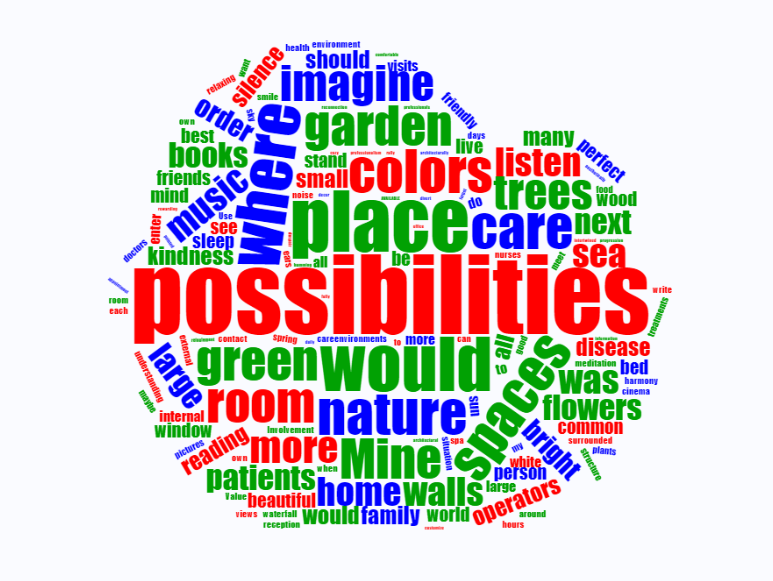 Italian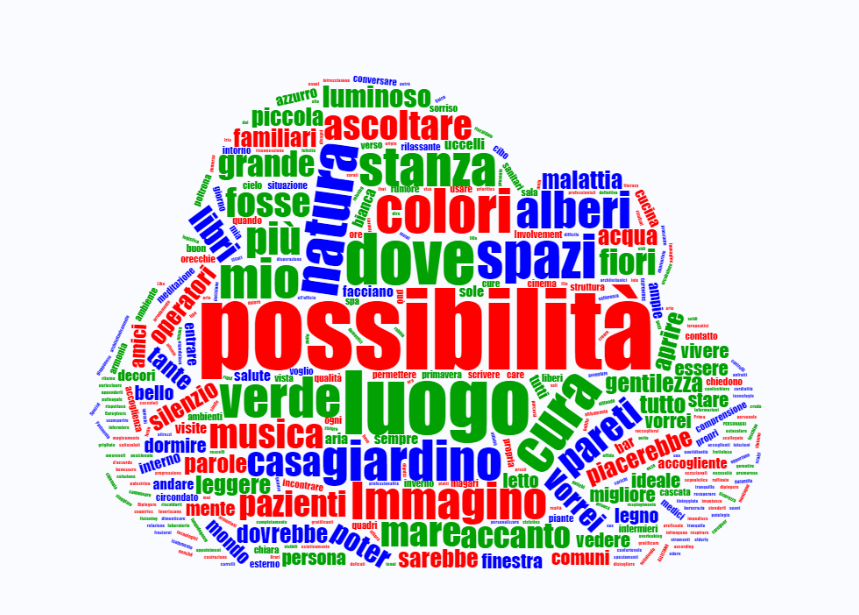 Share: