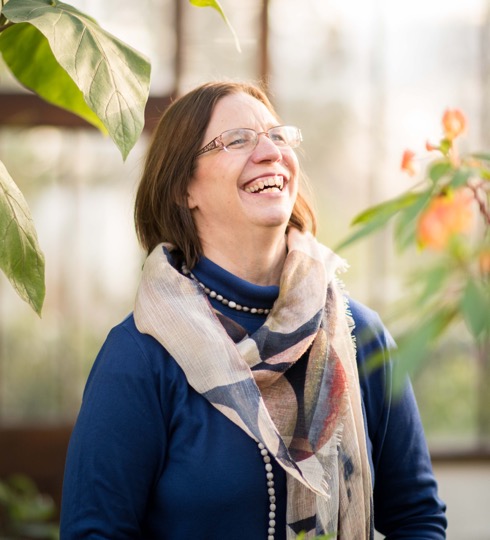 Giskin Day qualified originally as a botanist in South Africa, before working in science publishing and at the Science Museum in London. Committed to broadening the education of science students, she has been involved in humanities teaching to STEMM students at Imperial College for nearly two decades, chiefly in Science Communication and Medical Humanities. One of her main focus of research is Expression and Reception of Gratitude in Healthcare, which is the ethnography of gratitude within healthcare.
---
What does gratitude mean to you?
Gratitude can be approach through a variety of perspectives. For example it can be viewed as a form of self-help, a character virtue, or to signal the end of a conversations. For me, though, it is best approached as an emotion made in interaction. Gratitude helps us to connect with others. It is integral to the social relations that underpin society.
Do you have any secrets for allowing gratitude to flourish?
People often take up opportunities to express gratitude when there are opportunities to do so. One of the problems with increasing automation in our communal spaces – like libraries, supermarkets and on public transport – is that they mitigate against occasions for social encounters that foster connectivity. Isolation and loneliness are major causes of distress. I think we need to design spaces and people flows better to encourage gratitude, but also to foster greetings and small talk.
Which are the benefits of gratitude for health?
There is a growing evidence base that gratitude benefits social, emotion, and psychological wellbeing, although effect sizes tend to be modest. It is difficult to apply sensible metrics to a complex, fluctuating emotion like gratitude. But we don't need a spreadsheet to tell us that we feel better when we are appreciated and valued, and also when we have a chance to show generosity to others.
Which are the benefits of gratitude in healthcare?
There are some evident benefits: intervention studies show that gratitude can increase job satisfaction and may help protect against burnout. Also, expressions of gratitude can be a valuable form of feedback that indicate what people value about the service they receive. However, we do need to take care not to give the impression that gratitude can somehow compensate for poor working conditions. We saw evidence of this clearly in the pandemic. At first conspicuous public display of gratitude to healthcare professionals was a lovely gesture of solidarity. But it began to seen as morally questionable to hail caregivers as 'heroes' when political failings meant they were forced to work in unsafe conditions. Gratitude is most often a force for good, but it can just as easily be complicit in care injustice.
Do you think that gratitude can overcome violence and bring serenity and peace in organizations under stress?
Gratitude can have a part to play in generating civil environments in organisations, creating a sense of psychological safety for patients as well as staff. The civilitysaveslives campaign has a bank of evidence that demonstrates that rudeness impairs people's ability to do their jobs. Aggressive behaviour and bullying are never acceptable, and these behaviours are more likely to occur when people feel constantly overwhelmed and relentlessly under pressure. Encounters of gratitude are microethical bursts of shared humanity which can help people to navigate, if not overcome, toxic workplace cultures.
a possible narrative you would love to add…
I was privileged to study an archive of letters exchanged between patients treated for tuberculosis in the 1900s and hospital staff, known as 'almoners', charged with following up their long-term health status. It was touching to see how many patients used the opportunity of reporting on their health to express their gratitude for years after they had been discharged. One former patient, who had emigrated to New Zealand after treatment in 1910, sent a calendar for the almoners' office every single year for 45 years until he died in 1955. His wife then carried on the tradition. The almoner reported that 'the very considerable time and labour expended' on corresponding with patients, 'is more than compensated for by gratitude'. The trouble that the almoners took to make every patient feel valued meant that the fates of nearly 95% of patients treated between 1905 and 1963 were able to be accounted for – a remarkable success rate.
---
Further readings:
             
Day, G, Robert, G, Leedham-Green, K, Rafferty, AM. An outbreak of appreciation: A discursive analysis of tweets of gratitude expressed to the National Health Service at the outset of the COVID-19 pandemic. Health Expect. 2022; 25: 149- 162.