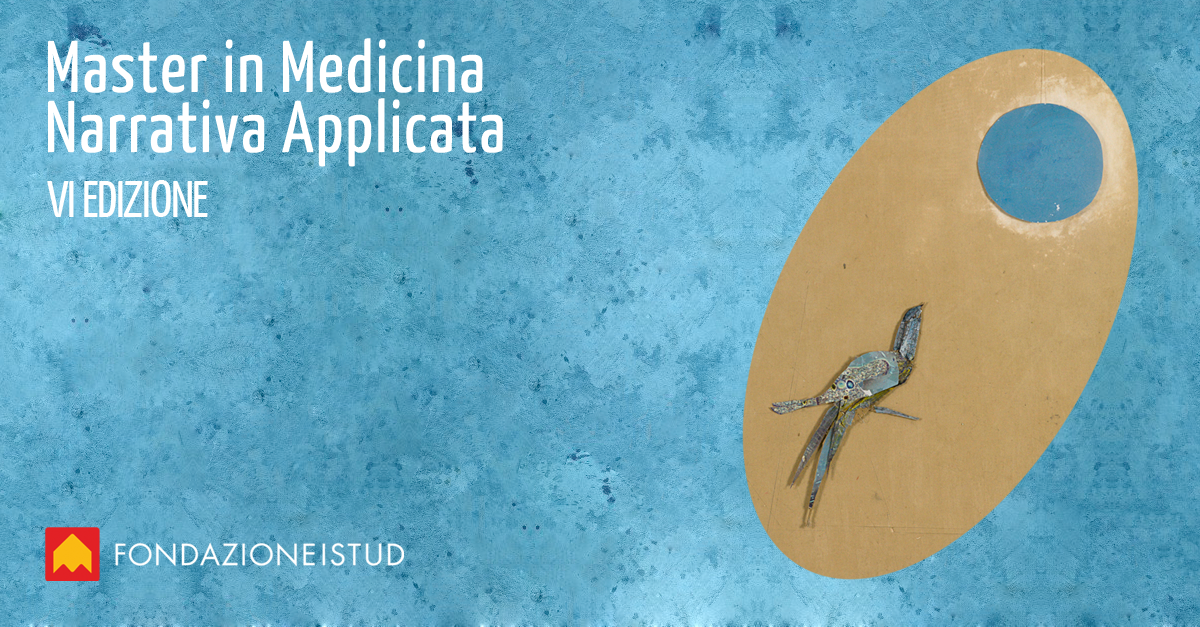 Master in Applied Narrative Medicine
Reduction on the registration within July 10th, 2017
The Master in Applied Narrative Medicine is addressed to who works in the healthcare field, in science-life enterprises, patients' associations and citizens in order to give concrete tools and a national and international network on this new paradigm to take care of patients, professionals, and healthcare team.
Calendar of the new edition (Location: Milan, from Thursday to Saturday):
First module: 14-15-16 September 2017 (from Thursday at 3 PM) – Narrative Medicine definitions and tools. Applications in the several healthcare contexts.
Second module: 30 November, 1-2 December 2017 (from Thursday at 3 PM) – Narrative and sustainability. Employing Narrative Medicine in healthcare organizations.
Third module: 8-9-10 February 2018 (from Thursday at 3 PM) – Publishing Narrative Medicine. Building a network to value Narrative Medicine projects and results.
Why to participate?
60 hours of lessons, among which 20 hours of international lecturing with some representative figures of the excellence in organizational practice field of narrative in Healthcare (MCPHS University of Boston, University of Düsseldorf, Université de la Sorbonne, Faculty Development for Health Education)
Lecturing on Medical Writing – how to publish Narrative Medicine
76 hours of practice exercises and tutorship
A degree recognized by all national and international lecturers of the Master
Access to an online reserved area with all course materials
Patronage of the Italian Society of Narrative Medicine (and cost reduction for members).
Medical Writing tools to publish Narrative Medicine
Milan, June 29th, 2016
The course "Medical Writing tools to publish Narrative Medicine" is to provide tools to realize a Narrative Medicine publication and submit it to scientific journals: participants will be able to structure, write, and elaborate a scientific article on a Narrative Medicine project, handle basic elements of scientific English, and will know international scientific press channels.
Structure of the workshop
The course is an interactive workshop composed by theoretical moments, practice exercises, debate between participants. Practice exercises will occur both in small groups and individually, concerning notions acquired during theoretical sessions.
To whom the workshop is addressed
The workshop is addressed to medical, healthcare, and social professionals, members of patients' association, social and healthcare institutions, management professionals operating in healthcare field, and to everyone who wants to publish a Narrative Medicine project.
Resilience in the Healthcare Professions
Milan, November 3rd, 2016
Facilitator: Dr. John Launer, Honorary Consultant at Tavistock Clinic, London
The aim of this one-day workshop will be to introduce participants to the concept of resilience and help them maintain their enthusiasm and energy for their work in healthcare, reduce the risk of burnout and manage stress better.
The workshop will be interactive, and there will be opportunities to discuss examples of encounters at work that have challenged people's resilience.
Share: