In this article: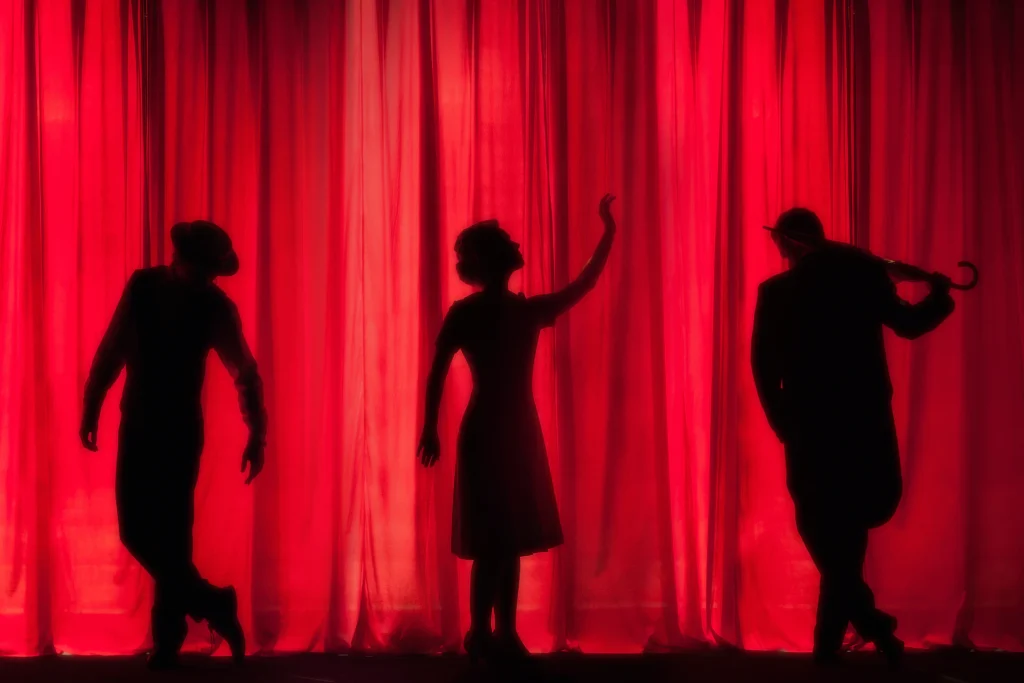 One of the worries that nags me the most in this tempus fugit is 'leaving the stage…, a phrase I use metaphorically to indicate the end of a visit, a colloquium, a lecture, a conference: in this race against time, the existential condition of our century, the White Rabbit Syndrome, we often – unfortunately too much – focus on the many activities we wish to accomplish with our learners.
We of Mediacal Humanities
We, in Humanities for Health and Narrative Medicine, although full of goodwill, are perhaps not well aware of the 'human capital' we have to deal with: Doctors, Nurses, Patients, Physiotherapists and other care professionals.
We launch a stimulus from a narrative read by Wolff,d by Verghese, by Ilich, from real accounts of what happened during Covid-19 and ask for guided reflections in writing and then read orally. We focus on people, we focus so that that moment serves to reframe, to reflect precisely, with reflective writing, trusting that writing alone is enough to make one feel better after tiredness, loss, and distrust. We hire a music therapist who brings people to express themselves by playing music, and then when the music is over, the music therapist has finished his task. And then we can say that in the first case, we created a narrative workshop and in the second we witnessed a concert co-created together. And then the curtain closed.
So caught up in wanting to fill it with words, more or less intimate and playful activities, we leave out the ending, which together with the opening, those minutes in which mutual trust is built, is in training both in presence and at a distance a fundamental moment.
Japan
In 2006, I was in Japan, for a communication course to Japanese heart surgeons: as readers will imagine and know, Japan is the realm of the second cutaway, of punctuality by definition: alas, a doctor had raised a legitimate question about how to effectively communicate his research at a conference. I knew there would be very few opportunities to see him again. So I replied to him about a possible avenue he might pursue: I felt a tap on my shoulder, it was the 'time keeper' who was warning me that time was up. I went on until the heart surgeon and I had come to an agreement – time ran out. We got dirty looks, we had profaned the sanctity of time keeping, but I ethically felt good about myself. However, that Japanese lecture – on the other hand, it is the country that invented Total Quality Management – together with a counselling lecture in which almost by synchronicity we had been reminded of the importance of leaving time for closure, changed the way we wrote our agenda.
From there, albeit with difficulty due to too much horror vacui, in which the narrative medicine training agenda is filled, the attempt, the quest is to create an exit that is collective, therapeutic, contextualised, and somehow epic.
Leaving the stage… collectively
By collective I mean that all the voices that participated in the course/course must be included: which voice? The one that has arrived at a change, however slight, that "moment" as John Launer would say, when history changes its course. Zero-order kinetics, "no movement," cannot exist in training, in the clinic, and in living systems: if people declare in the final round that they feel "the same as before," perhaps it means that we as teachers were not good enough, or that they did not feel like getting involved with the proposed activities. And here the introspective question can be asked, "In what sense as before?" and in half of the situations then the difficulty, the embarrassment, the pain come out: it is up to us to reassure and console. It's up to us teachers: also by building on the strength of the group. But it is our responsibility not to send 'sore' people home with wounds that we have opened, with our reading.
Leaving the stage… therapeutically
Therapeutic: reading such strong texts like this from choral tales of pandemics
"Perhaps this is precisely the reason for my struggle to write these days. An 'overflow' of contrasting and strong feelings, condensed into a year and a half in which so much of my life, personal and human, has changed. I have sunk even deeper into relationships of love, friendship and faith, which I have rediscovered as totally gratuitous and not at all taken for granted gifts, just like getting up in the morning, breathing, living and being moved, feeling fragile and battling at the same time. An intensity of life born of Covid, which infected me but did not kill me, which made me feel anguish for the fear it would take from those I love (perhaps because of me)".
as a narrative stimulus, it is very likely that memories of that 2020, with its ambivalence, between life and death, will come up. And if the person who wrote those five minutes on white paper inspired by that narrative holds back tears amidst pride, pride and emotion, it is therapeutic to be silent, that magical silence of respect and honour, to look at that face and nod. To stop, and not to go on reading the next testimony as if it were nothing, because time flees. And with respect to music therapy, after playing the music, the systematisation of "how did it feel?" "how was the experience?" crystallises, makes the session therapeutic, otherwise, I repeat, it was a nice moment of distraction, perhaps useful to produce endorphins for a short time, but which has very little transformative value. The difference between the use of art and art therapy, is that the latter always has first an individual then a collective moment of guided reflection. Otherwise it becomes like the latest series seen on Netflix. A consumable commodity, where the only comment is the primitive Facebook "Put a like if you like".
Leaving the stage… contextually
Contextualised: generalisation in the division of the world into Black or White is the loss of view of context, the lack of fine thinking, capable of grasping the context, made up of its peculiarities. Those who have entered a hospital that has seen so much Covid-19, so much unexpected death, will not be able to say the same things in the courtroom, whether in opening, as in ongoing activities, or in closing as those who have 'simply' stopped their outpatient activities. There is no real ranking, we know that what counts is the perception of the experience, but there are objectively differences in content, which must be summarised, precisely also the exit.
Leaving the stage… epically
Epic: it is up to us to pull the final strings: the learners have spent themselves, they have smiled, they have probably shed tears, they have spoken with their words and sometimes 'confessions' and we cannot just send them off – and here I insist – as too often happens – with a 'thank you and goodbye'. Cinema and theatre serve as our masters: an ending that puts the ultimate freedom of choice on the audience is given by The Matrix, in the original 1999 version ""Where We Go From There Is A Choice I Leave To You." (Where We Go From There Is A Choice I Leave To You): this is the ending of Shakespeare's A Midsummer Night's Dream:
"If we shadows have offended,
think only of this and all will be mended,
that you have done nothing but slumber here
while these visions appeared."
And again from Hamlet:
"The rest is silence."
"Good night, sweet prince,
And flights of angels sing to thy rest!"
A contemporary Matrix film, which from the outset speaks of the freedom of choice 'blue pill or red pill', a comedy 'A Midsummer Night's Dream' that leaves us midway between illusion and reality, dream and sleep, and a tragedy Hamlet, which in its final general death asks for a happy ending after the silence, through the singing of angels.
FINALE
Let us keep in mind that the ending is considered the 'meta resolution' of the story that was woven together during that concert, that visit to the clinic, that conference, and that session on narrative medicine. And so it needs to be thought out, invented as we listen, improvised, albeit with a touch of preparation.  It needs conceptual and emotional space and physical time: that way it can linger in the memory therapeutically, overcoming the quick disposable effect, to resurface perhaps years later. Only in this way can one leave the scene aware of having been the author of a small, intangible and invisible change.